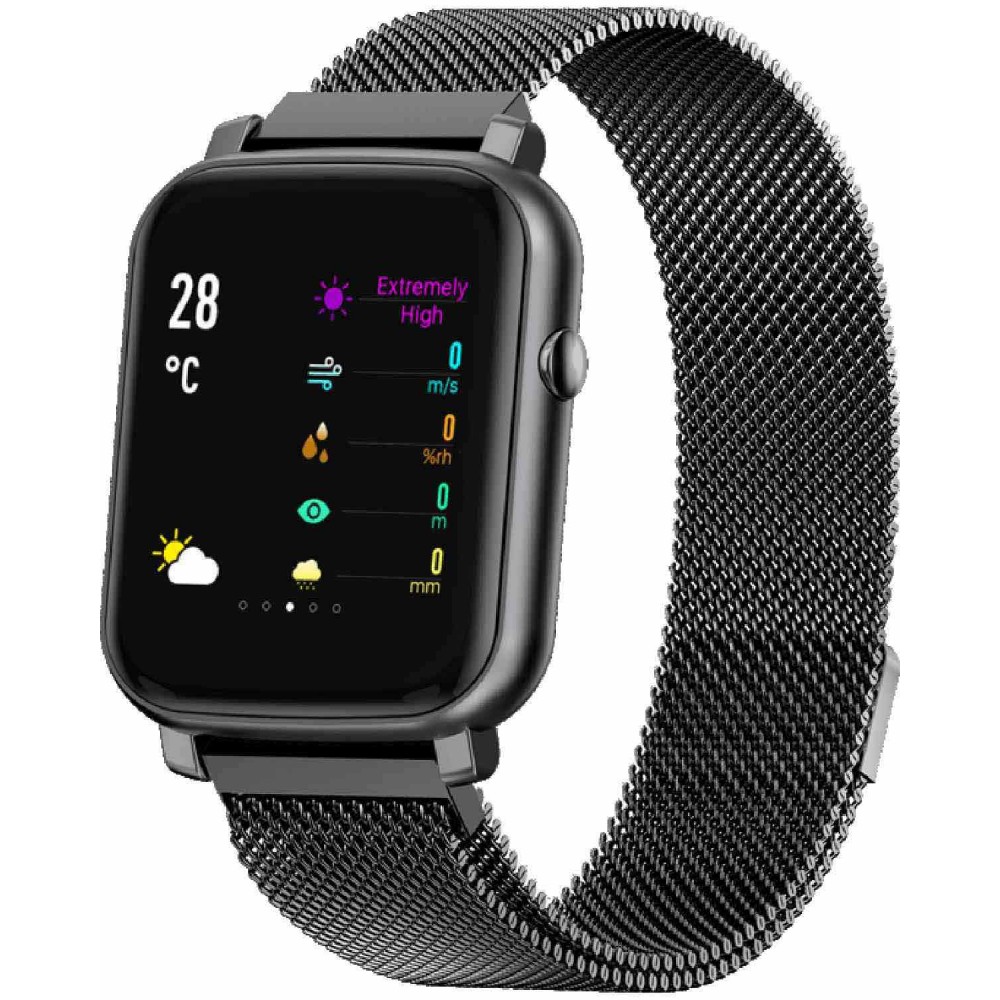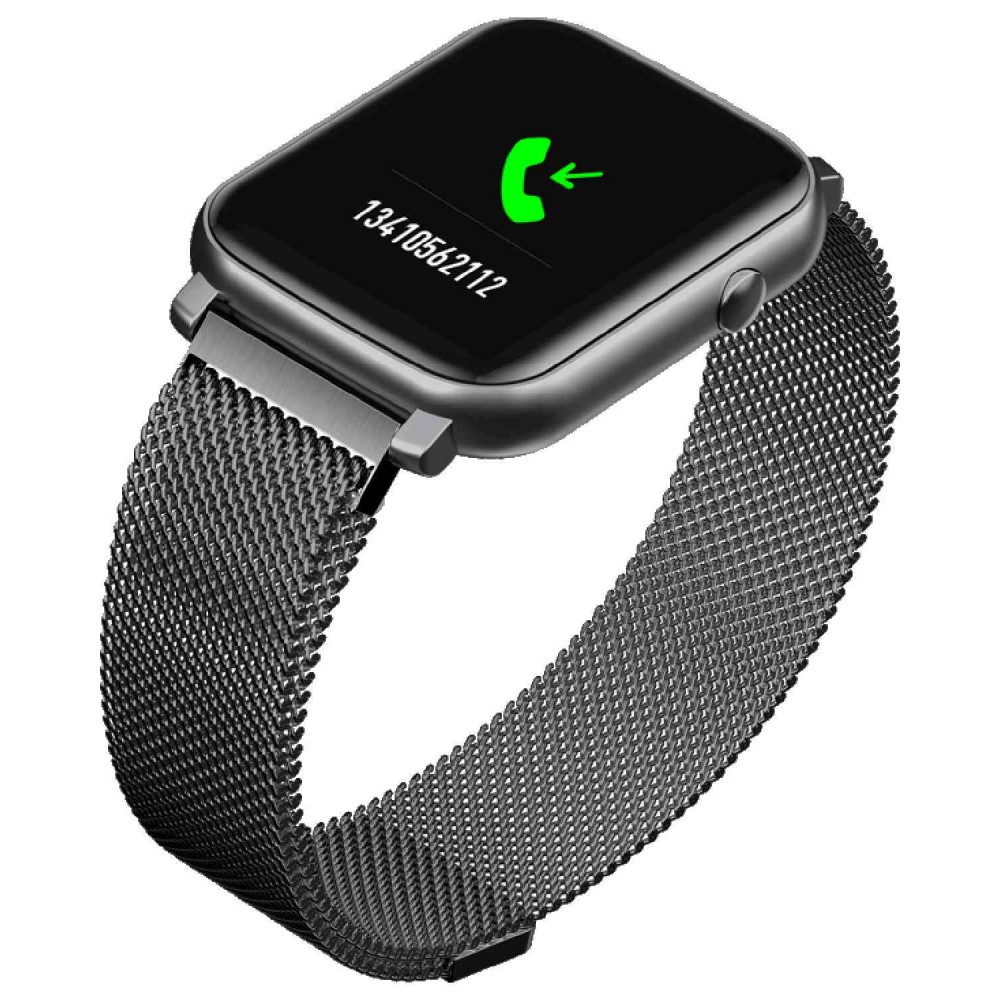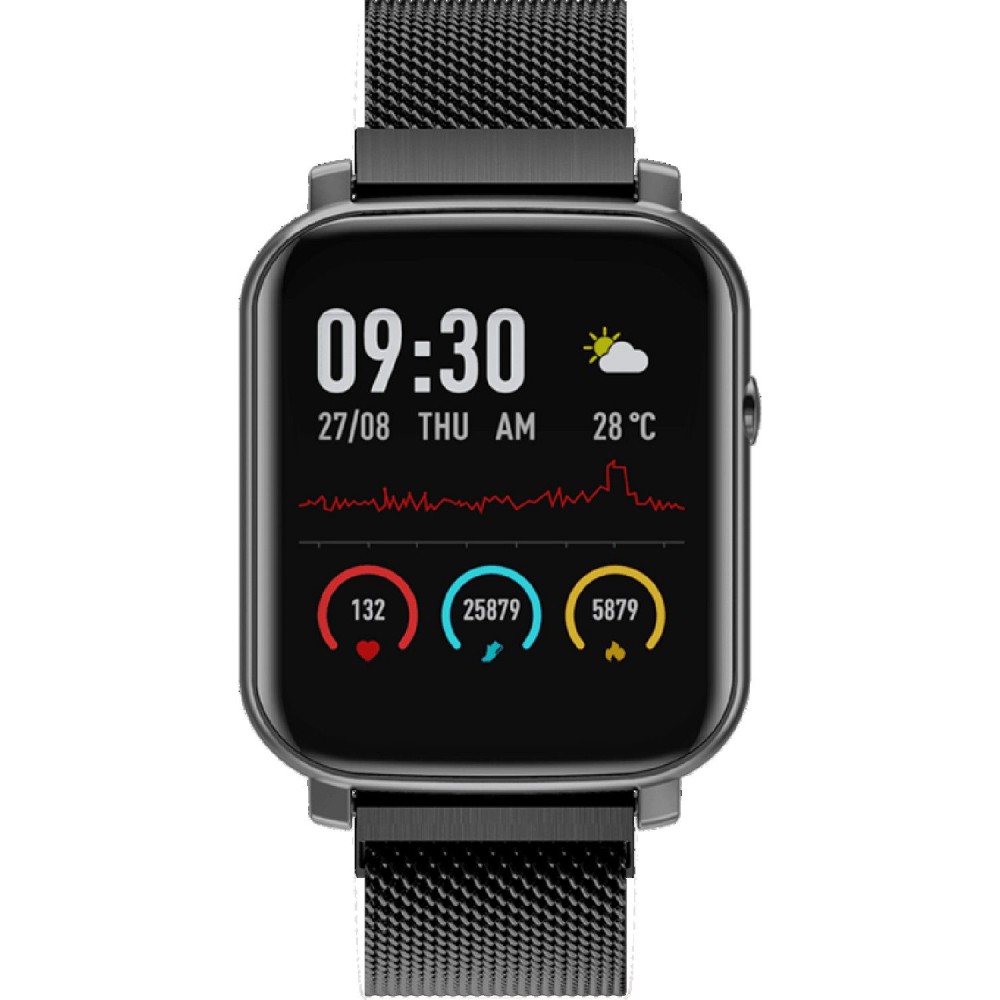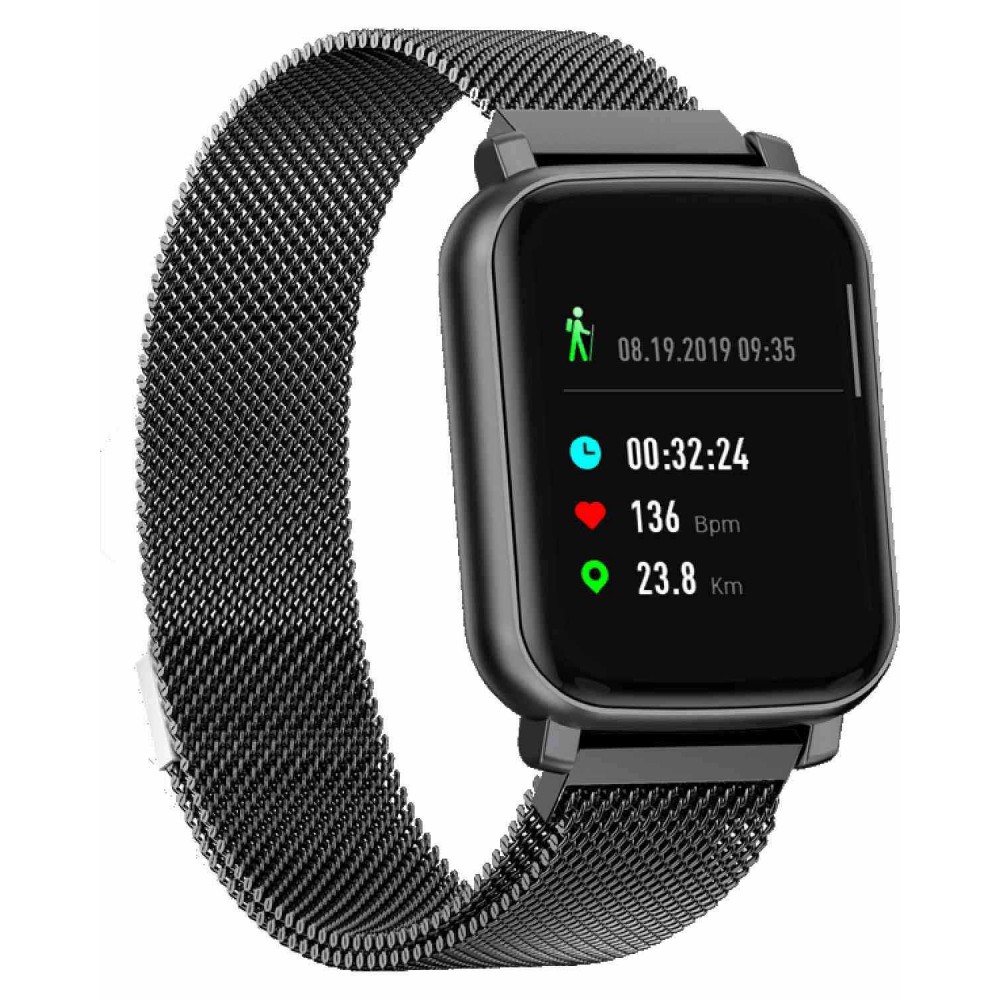 Secured Shopping
Best security features
Free Shipping
Free delivery over 30€
VOGUE Hera Smartwatch Black Stainless Steel Bracelet 200253
Gift Box
All products send with Gift Wrap.
24H Shipping
Product ship same day of the order.
ΒΑΣΙΚΕΣ ΛΕΙΤΟΥΡΓΙΕΣ
Ημερομηνία, Ημέρα, Μήνας, Χρονογράφος, Ξυπνητήρι, Ένδειξη ώρας σε 24ωρη βάση

ΣΗΜΑΝΤΙΚΑ ΣΤΟΙΧΕΙΑ
Οθόνη αφής IPS 1.3 ιντσών.
Ανάλυση οθόνης 240 x 240 dpi.
Χωρητικότητα μπαταρίας 210 mAh.
Διάρκεια μπαταρίας σε αδράνεια έως 40 ημέρες.
Ειδοποίηση χαμηλής μπαταρίας.
Συνδεσιμότητα με bluetooth 4.0.
Ειδοποίηση Anti - lost.
Ρύθμιση φωτεινότητας.
Έξυπνες ειδοποιήσεις από το κινητό.
Ειδοποίηση κλήσεων.
Υπενθύμιση μηνυμάτων.
Λειτουργία Μην ενοχλείτε.
Λειτουργία εύρεσης τηλεφώνου.
Ασύρματος χειρισμός κάμερας τηλεφώνου.
Έλεγχος της μουσικής που υπάρχει στο κινητό.
Υπενθύμιση έμμηνου κύκλου.
Ένδειξη καιρού.

ΛΟΙΠΕΣ ΛΕΙΤΟΥΡΓΙΕΣ
ΣΗΜΑΝΤΙΚΟ : Σε περίπτωση ενεργοποίησης δεν μπορεί να γίνει δεκτή η επιστροφή του προϊόντος

ΜΝΗΜΗRAM 256K / ROM 1024K

ΛΟΓΙΣΜΙΚΟ Εφαρμογή επικοινωνίας με το κινητό: SMART-TIME PRO (Υποστηρίζει 20 γλώσσες).

Case
Movement
Battery
Glass
Mineral
Dial Colour
Digital
Case Material
Metallic
Case Width
38mm
Strap Type
Bracelet
Strap Material
Stainless Steel
Colour strap
Black
Clasp Type
Deployment
Water Resistant
3 ATM
Guarantee
2 Years official guarantee
Stock:

In Stock

Model:

200253

VOGUE